Tired of seeing scale buildups every couple of weeks after cleaning your bathroom? Dealing with water that has an odd taste, funny smell or suspect odor? All of these signs point to the need for a residential water filtration system in Scottsdale and Paradise Valley, AZ, and WES Water wants to make sure you get the right one.
We offer a number of residential water purification systems for homes and can consult with you about the right one for your needs. Most of our systems require little or no maintenance after they're installed, giving you peace of mind about the quality of your water each and every day.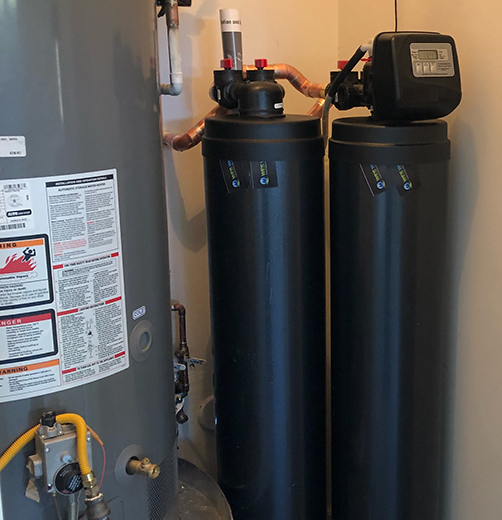 Free In-Home Consultations
If you're researching the right residential water purification system in Scottsdale and the Phoenix Metro-Area! for your home, we're here to help. We provide free in-home consultations at a time that's convenient for you, walking you through the specific concerns of your water and how the right system can bring benefits and value into your everyday life. Let us answer your questions, provide reliable data and educate you on your options, so you can make a decision you're comfortable with and confident in.
CUSTOM BUILDER CLIENTS
Our proven residential water filtration systems have the endorsement of numerous local home builders and home improvements specialists from throughout the area. Take a look at just some of the custom builders who endorse our products and who can speak for the benefits they have to offer homes and homeowners.
G.M. Hunt Builders & Remodelers
Dick Lloyd Custom Homes Inc.
Capstone Custom Builders
Kitchell Custom Homes Division
Sonora West Development Inc.
La Casa Custom Homes
JKD Development Group
MRA Custom Homes
Shiloh Custom Homes
Blackstone Development
Platinum Custom Homes
Eagle Luxury Properties
Bent Nails Inc.
Experience Clean Water
Every home deserves to have clean water that's colorless, odorless and free of bad tastes. Let WES Water introduce you to one of our proven residential water filtration systems, so you can experience the very best standard of clean, safe water in your home. Contact us today at 480-946-0482 for more information on our commercial, industrial, and residential water purification systems, along with whole-house water filter systems and water softeners.