Your business can't operate at its best when your water quality is suspect. Leave nothing up to chance and make sure you're installing a proven commercial water filtration system in Scottsdale and Paradise Valley, AZ, along with the rest of the Phoenix Metro-Area. WES Water brings you the very best in commercial water purification systems, customized to meet the demands of your commercial business.



Serving All Types of Businesses

Whether you operate a hotel with extremely high water capacity demands or have a local small business with just a few employees in the office, we're ready to work with you. Our years of experience allows us to properly assess the unique, specific needs of your business so that we can make the right recommendation for a commercial water purification system in Scottsdale and the Phoenix Metro-Area.




No-Maintenance Solutions

The great thing about our commercial water purification systems is that they're low-maintenance and incredibly easy to use! We offer Standalone WES Water Purification Systems that don't require any filters, as well as softening and conditioning systems that rely on TAC-type SRR6 resin to guarantee quality. Our solutions are designed to be cost-effective, low-energy and environmentally-friendly, for an investment you can count on.
COMMERCIAL CLIENTS
Our scope of commercial customers is extensive and we've worked hard to introduce the benefits of our WES Water Purification Systems to a diverse range of businesses and institutions. Take a look at some of the commercial clientele who can endorse the efficacy of our commercial water filtration systems and products:
ASU-West Campus
Heritage of Carefree
Arizona Prison System
Fountain Hills Golf Course
Glencroft Retirement Center
Red Mountain Golf Course
Scottsdale Country Club
Tatum Ranch Golf Course
State of Arizona
City of Phoenix
Downside Risk Restaurant
West Construction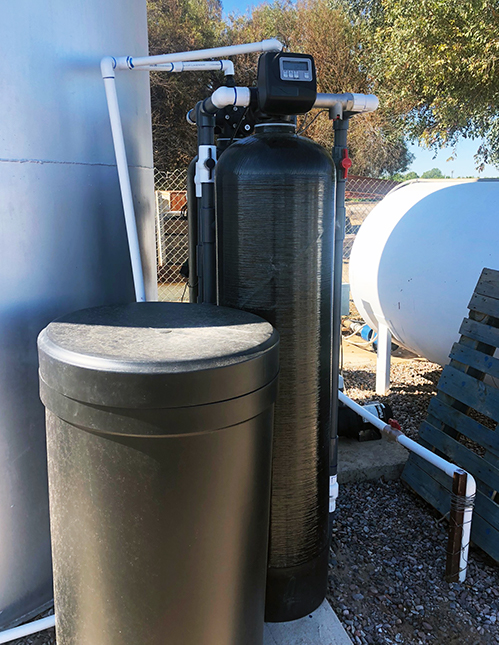 Improve Your Water Quality
Your business' employees and patrons deserve the very best standard in quality water. Give it to them with a commercial water purification system from WES Water. Let us introduce you to the many benefits of our residential, industrial, and commercial water filtration systems today! We also offer whole-house water filter systems and water softeners. Contact us at 480-946-0482 to discuss the options that may be right for your business.